W
e have direct access to Lake Pareloup allowing you to take part in all sorts of water activities: swimming, sailing, kite surfing, fishing, pedalo, paddle boating, canoeing, water skiing, jet skiing, etc. The water temperature is on average between 20° C and 24° C in summer.
In front of the campsite, we have a natural beach made up mainly of sand. There may be grassy areas or some more or less stony places.

We have an "unsupervised" swimming area set out in front of the campsite with inflatable games on the water (trampoline + rollerball + slider + flipper).
The swimming and inflatables area on the lake are open from 10.00 to 20.00 in July and August.

The public beach at Les Vernhes, 200 m from the campsite has two swimming areas monitored by BNSSA lifeguards.
Y
ou can bring your boat and/or water sports equipment. Lake Pareloup is the perfect place to take part in water activities such as fishing, sailing or power boating. We have two pontoons and our slipway allows you to put your boat in the water directly from the campsite. There is also a municipal slipway 200 m away. To moor your boat, we offer three alternatives:
1- You can install your own mooring buoy for free in the area for boats at the campsite.
Bring your buoy, rope, chain, carabiners etc., and we will lend you a dead anchor against a deposit to save you transporting it. Dead anchors are concrete rings that you put in the water to make your own mooring. You must remove the dead anchor at the end of your stay, and we will return the deposit to you.

2- We have mooring buoys installed in front of the campsite, ready to receive your craft. The rental price is €8 per day (mandatory boat insurance and liability).

3- You can put your boat on the municipal pontoon at Les Vernhes 200 m from the campsite along the beach. Contact Salles-Curan Mairie on +33 (0)565 463173. Prices: €9 per day, €50 per week.
We also have two canoes available for rent.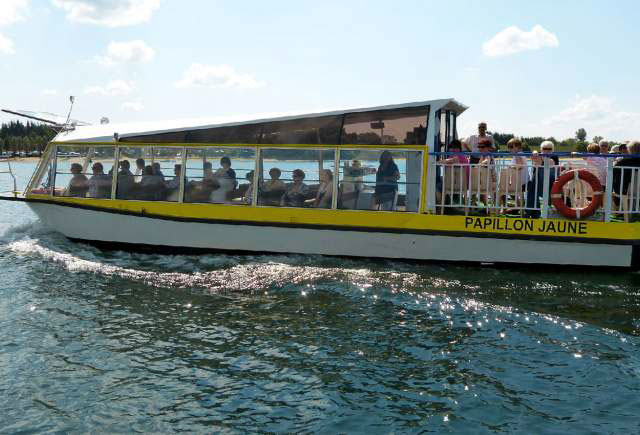 Boat trip
Guided tour of Lake Pareloup aboard the pleasure boat Le Papillon Jaune : A one-and-a-half-hour trip for a quiet family activity. 200 m away.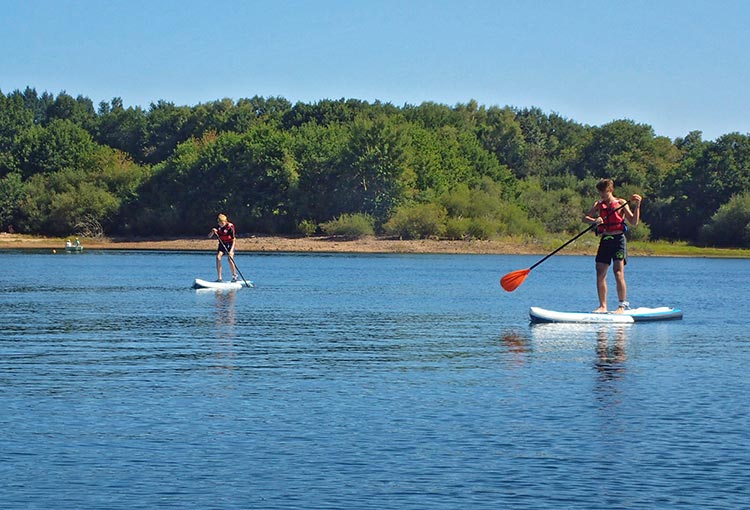 Hawaiian double canoe and stand-up paddle board
Discover a fun and original activity. 200 m away.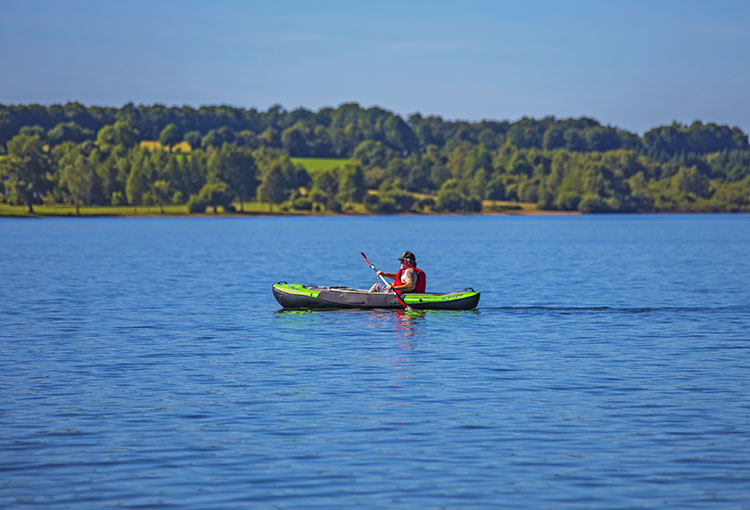 Canoe rental, pedal boats, water skis, buoys… There are several rental companies including one 200 m from the campsite: Pasielski. It offers rental of pedal boats, boats with and without a license, accessories (water skis, buoys etc.) as well as the maintenance/repair of your equipment.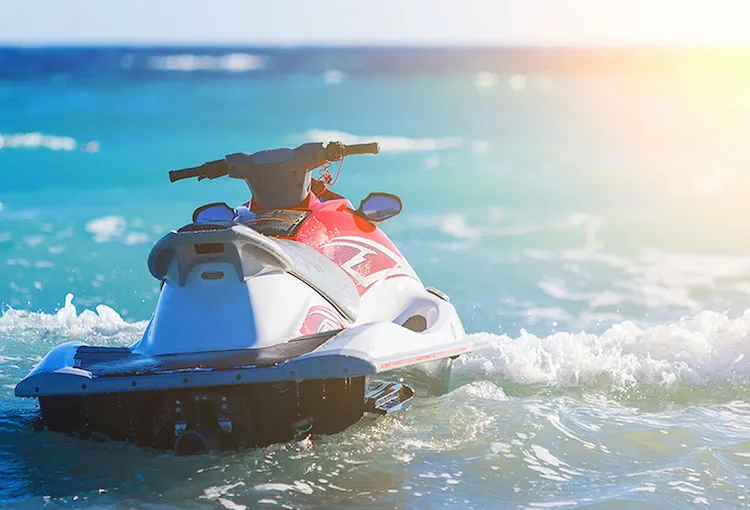 Jet-ski, flyboard and boat trip
Whether it's for a simple boat trip, for a group ride on jet-skis, for a good dose of fun on a towed buoy or even to discover the sensations of taking off from a flyboard, they will find you. the activity you like.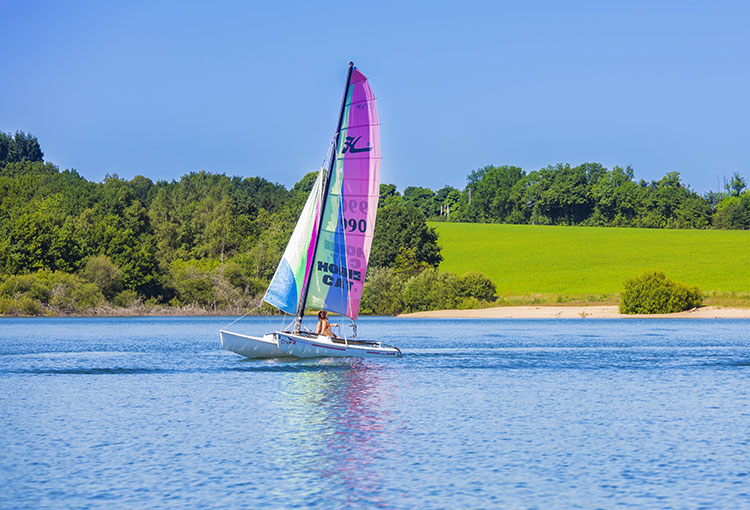 Pareloup Sailing and Yachting Centre: sailing school (optimists, dinghies, catamarans, windsurfing: courses in July/August). 3 km away. Throughout the summer, the CYVP allows you to sail and discover the lake by renting out nautical equipment: canoes, windsurfers, catamarans, dinghies, optimists, funboats or a caravel!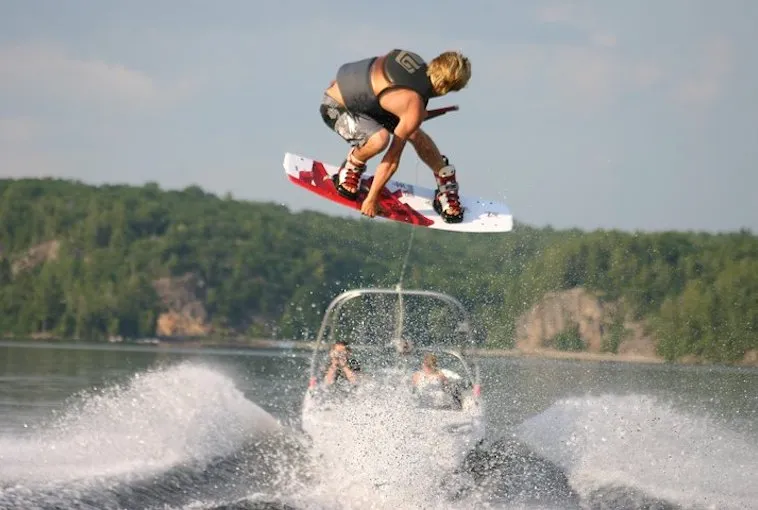 Activities
water skiing, wakeboarding, jet skiing...