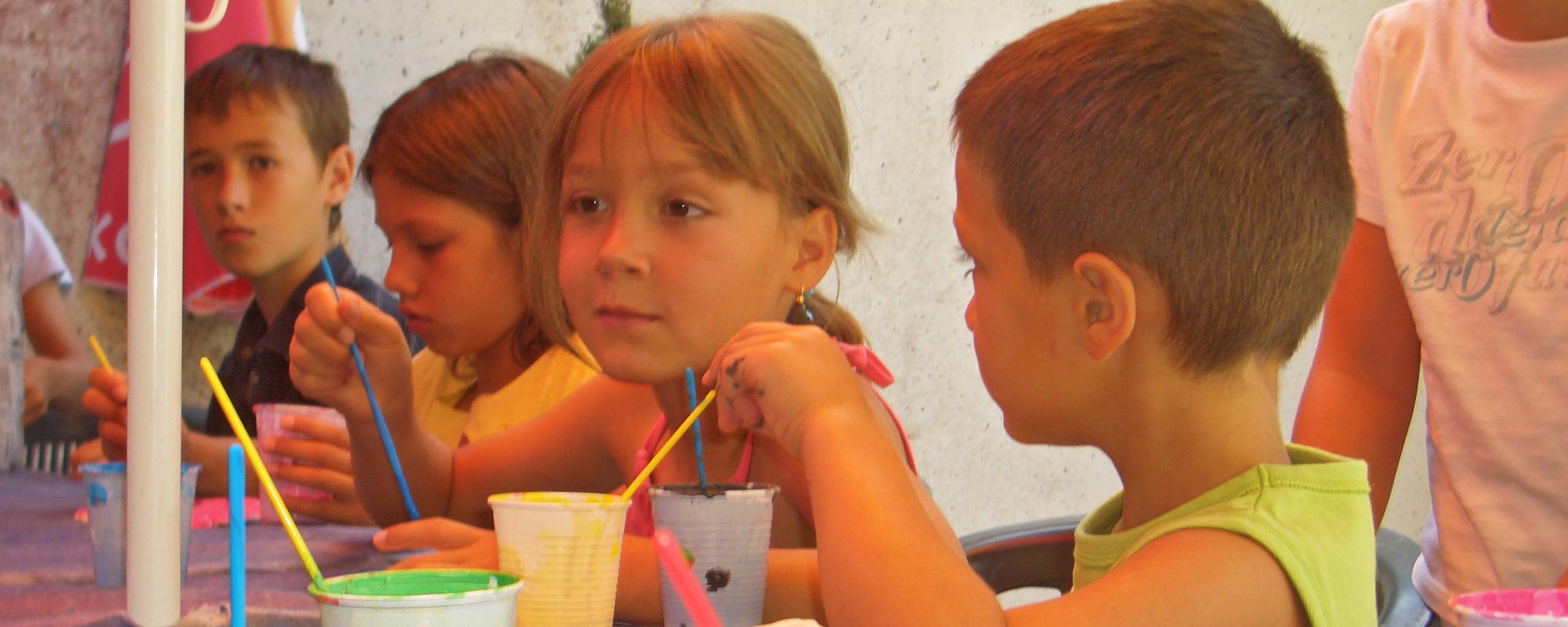 C
amping Beau-Rivage is a family place where children are especially pampered. In addition to the activities they love, and which are not specifically designed for them: pool, beach and water park and so on, they have a kids club, a trampoline and a playground. The older ones also enjoy the football and table tennis.
Mini club
In July and August, every morning, except on Saturdays, a group leader takes care of your children from 10.00 to 12.00 or from 11.00 to 12.00 and offers them various activities.
An indicative programme is presented to you during the welcome drink, and it can be adapted according to the wishes of the children and the weather.

Our campsite is a camping on a human scale allowing us to avoid age limits in terms of entertainment. We offer events and activities, and if you are interested you are welcome regardless of your age. For example, a mother can accompany her child during a planned activity for children, teenagers can also participate in this activity if they are interested.
Activities in the kids club
Outdoor games, beach (sand castles) or in the pool
Creating a herbarium
Picasso Workshop (painting holiday, circus, sweets, cartoons etc.)
Creative hobbies (fancy bottle, cardboard castle, piggy bank, mask, cardboard characters etc.)
Coloured salts, salt dough modelling
Chef workshop (cooking: chocolate treats etc.)
Jewellery workshop…
Of course, children are welcome for the afternoon activities, as long as they correspond to their age and abilities:
Salt dough modelling
Cabin building
Rivage Olympics
Pétanque
Treasure hunt…